Google Display Network
"Doing business without advertising is like winking at a girl in the dark. You know what you are doing but nobody else does". Stuart Henderson"
Advertising campaigns based on banners are a popular solution that has been used for many years now. The selection of the right websites for the target group allows to reach specific recipients with communication. Graphically attractiveness gives a brand a bigger chance to be noticed and remembered.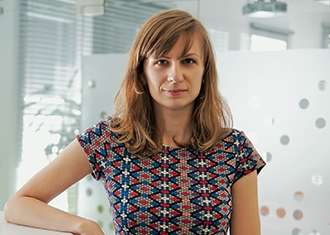 Katarzyna Augustyn-Szurek
Account Manager
Write to me
Banner campaigns
Google Display Network is a nice alternative when it comes to the individual purchase of advertising space. It uses all flexible mechanisms of Google Ads (previously AdWords) in search engines. It allows the appropriate targeting, constant monitoring, optimization, increase of effectiveness and comfortable budget management. There are also no limitations when it comes to the websites where you can publish ads.
Of course, Google Ads has other limitations. It does not allow to publish multi-format ads or choose the ad's position on the website. That is why the selection of the particular solution should depend on the campaign's goal and an available budget. In both cases, we offer our clients the complex services by advising, creating ads, coordinating and executing promotions from beginning to end.
Remarketing in GDN
Just like a text ad in Google search results, GDN shares remarketing lists, significantly increasing the effectiveness of promotional campaigns. Remarketing is based on an idea of an ad that tracks users. It appears on website which he is currently visiting. The only condition is the consumer had to be on the brand's website.
On the one hand, it allows to achieve high conversion rate at relatively low costs. In this case, the communication reaches people who were previously interested in the particular company and its offer. On the other hand, it shows the customer that the company is big and worth noticing due to the advanced advertising campaign.
Due to the information overload and many competitive offers, the users often forget about the company's existence. Thanks to Google Ads, we can regularly remind about it and advertise new products.