Web Analytics
"Today's news on customers' expectations and experiences is tomorrow's profit". Kjell A. Nordström, ‎Jonas Ridderstråle
Knowledge has always been the key to success - those who have it, always win. Thanks to it, one can make accurate business decisions, understand customers' needs as well as build a strong and competitive brand.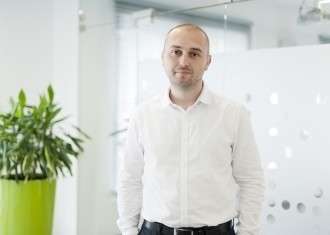 Paweł Korniak
Business Development Manager
Write to me
Research and analyses
Research and analyses are necessary methods of acquiring knowledge that will help to make right business decisions. Data about users' behavior and their needs will help to plan and execute marketing, commercial and sales actions as well as build competitive advantage.
Our agency uses the best web analytics tools, such as Google Analytics, Piwik, KissMetrics, Mouseflow, Optimizely, SemStorm, MajesticSEO, Searchmetrics, Google Tag Manager, TradeWatch, Istats, Google Search Console, Bing Webmaster tools, Ahrefs, Brand24, Sotrender and AWstats.
Ideo Force will complete professional marketing research that match your needs and expectations. We offer complex services!
Benchmarking
Next to all available tools and usability testing methods, what remains necessary is analysts' expertise. Based on gathered data, they can draw the right conclusions, set directions for future actions and offer precise solutions.
Additionally, professional analysis of competitive websites delivers priceless information.
Our experts separate the best of them, creating the base of good solutions and practices. Full reports, supported by years of experience, market and trend knowledge, become the compendium of knowledge needed to create an effective and functional website design.
The carefully prepared website guarantees the comfort of using and is appreciated by your customers. This is the first step to achieve success!
Consumer journey
Websites' usability is an incredibly important aspect of designing. Nowadays, the bar is set high, and users demand a lot.
The faulty website discourages users and leads to the decrease in conversion. Then, Internet users tend to look at competitive, well-prepared ones, then try to 'figure out' those dysfunctional. That is why proper designing of websites, portals, online stores, and even blogs is really important.
What provides valuable information about the website's performance is a test with users. During it, they need to perform prepared tasks and complete certain goals by using the tested website. The final results will help to determine a website's pivotal points and implement necessary modifications.
Optimization
Conversion is currently one of the most important and measurable indicators in e-commerce. Conversion rate determines how many people, who visit your website, completed an anticipated activity. They might include the subscription to the newsletter, a visit to the particular subpage or the purchase.
Our team of experts will evaluate your website's current rates and will determine what influences them and how. They will also suggest modifications that might influence the website's efficiency. We will examine your website by using A/B testing that will help to diagnose its particular elements and understand how people use it.
Do you want to follow the website's statistics on your own? We will help you install and configure web analytics tools as well as teach you how to use them by providing consultancy services.
Conversion rate
Thanks to specific and clear guidelines given by us, websites' conversion rate starts to increase.
In our research, we always include concrete statistics, such as Google Analytics. We also perform our own tests – usually recording users or A/B testing.
By using various techniques, we are able to perform in-depth websites' analytics, draw right conclusions and suggest precise solutions. We help to design functional and intuitive websites from scratch as well as modernize existing ones.