Mobile apps promotion
"There is never a demand for something new". Henry Ford
The world as we know today is dominated by mobile technology. Billions of people use mobile devices and various apps.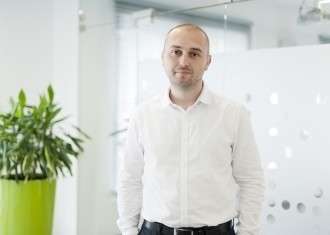 Paweł Korniak
Business Development Manager
Write to me
Mobile apps
In the past few years, development of mobile technology has sped up, making it available to everyone. The number of active smartphone users increases each year and probably will not decrease anytime soon.
A boom in mobile devices contributed to the immense development of mobile apps. They offer a wide range of categories such as entertainment, communication, information, shopping. Unofficially, they can be divided into two categories. Those created to make a profit, addressed to the wide audience, and those prepared by particular brands for their current and potential customers.
Solutions
Dedicated apps often create the possibility for users everyday encounter with the brand. No matter what their purpose is, the application should be properly promoted. In the current market, it can be difficult to stand out from the competition. Even a good and functional application can get lost among other (often average) ones.
From idea to success
The number of new apps increases every day making it one of the most crowded markets. The biggest issue concerns apps ideas – they are generic and repetitive. That is why the original concept or an innovative view on an existing solution is the first step to success.
When an app is ready, the following step includes promotion based on previously prepared schedule and strategy. Activities matched to the concept of an application ensure the best results.
Thanks to our agency's expertise, we can select and implement promotional tools that will effectively bring new users and increase downloads. We know what customers are looking for (and where). We understand their needs and expectations.