Cooperation with education
Cooperation with education
"Knowledge that cannot be shared is of little value. That is why we are happy to train, advise and consult projects with our clients."
University of Information Technology and Management
We've been cooperating with University of Information and Management in Rzeszow for several years now. It allowed us to tighten relations between the word of science and business. The cooperation includes educational aspect (student internships program) and mutual research projects. Ideo Force Management board members, Wojciech Szymański and Paweł Korniak, are content supervisors of postgraduate studies – Digital marketing and Web analytics based on Google Analytics.
Tischner European University in Krakow


Ideo Force and Tischner European University in Krakow have been cooperating for a very long time now, engaging directly in educating students. Our specialists give lectures, practical classes and help develop the curriculum. As a result, we became the content supervisors of the bespoke postgraduate E-marketing studies. Additionally, Wojciech Szymański was invited to join university's convent and became its chairman.
Helena Chodkowska University of Technology and Economics

Our competencies were appreciated also by Helena Chodkowska University of Technology and Economics. It is one of the oldest private universities in Poland. This school makes a lot of effort to provide its students with practical, up-to-date knowledge and skills expected on the job market.
During our collaboration so far, we became known as a team of specialists having competencies in the field of IT and Digital Marketing. In 2017, we strengthened our cooperation with university and became patrons of the new major – IT. Our experts will help to develop curriculum and will pass on their knowledge and skills by conducting classes for students.
Kozminski University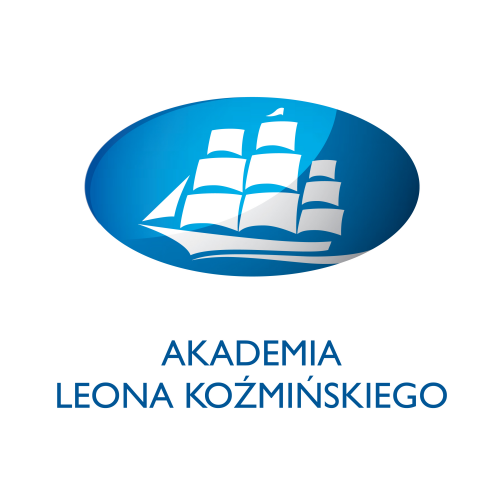 Kozminski University is a private school in Poland that became a multi-time honoree of many reputable brand awards. The University was named the best business schools in Poland and Central Europe by The Financial Times and the best private school in Poland by "Perspektywy" ranking. In 2015, the university began close collaboration with ESCP Europe - one of the most prestigious business schools.
As part of our cooperation with Kozminski University, our experts conduct lectures and courses sharing their knowledge and experience with students. As people who work in the business, we are able to prepare to enter the job market.
WebAkademia.IT


An educational project WebAkademia.IT is the result of the cooperation between our company and the University of Information Technology and Management. The project executed by lecturers and professionals allows to gaining practical web developing skills, needed on the job market nowadays. Due to the dynamic development of the Internet and IT sector, the demand for specialists in these fields is constantly growing. The course includes 180 workshop hours and its participants receive access to verified online materials.
Rzeszow Academy of Inspirations
Another educational project we participate in is the Rzeszów Academy of Inspirations. Here, once again we work hand in hand with the University of Information Technology and Management. RAI is addressed to children and youth, and its purpose is to help to develop skills and traits crucial not only in their future careers but also in everyday life. The lecturers teach logical and creative thinking, entrepreneurship, organizations and social responsibility. In this way, RAI becomes a valuable supplement to the Polish education system.
University of Management and Administration in Zamosc
University of Management and Administration in Zamosc is a private university founded in 1997. Its' values and ambitions are inspired by the famous Zamojski Academy. The idea to open this school was introduced by the University of Information Technology and Management and the Rzeszow Association of Promotion and Entrepreneurship. Ideo Force supports the university by conducting courses and classes for students.
InternetBeta
InternetBeta is an annual series of meetings and lectures during which topics of the Internet, marketing and new technologies are discussed. The event brings together specialists from the most reputable and innovative companies and institutions of the interactive market. During the conference, participants exchange knowledge, experiences and take part in networking sessions. In 2016, one of the speakers was Kamil Kardaś, Ideo Force specialist who talked about generating conversions in e-commerce.
Cracow University of Economics
Cracow University of Economics represents the knowledge and quality of teaching confirmed by many of its' famous graduates. We are happy that we are one of the brands cooperating with this prestigious school. The university distinguishes itself by actively developing innovative economic solutions and is regularly involved in the organization of the Global Entrepreneurship Week.
During the GEW 2017, we had an opportunity to deliver a lecture considering the usage of the rates in Google Analytics and their correct interpretation. The cooperation with the Cravow University of Economics gives us a unique chance to exchange experiences with students, to inspire and be inspired by them.