Gmail Sponsored Promotions
Gmail Sponsored Promotions
"Doing business without advertising is like winking at a girl in the dark. You know what you are doing but nobody else does". Stuart Henderson
E-mail campaigns, addressed to the right recipients and containing attractive content, can be an incredibly effective promotional tool.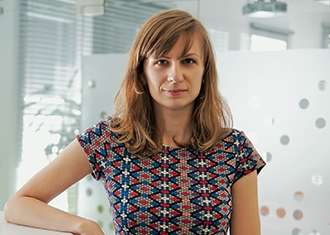 Katarzyna Augustyn-Szurek
Account Manager
Write to me
What is GSP?
GSP is a type of advertisement that appears in Gmail – one of the most popular email service worldwide. GSP, being one of the Google Ads tools (previously Google AdWords), uses almost all of its features. Beginning with the precise targeting of messages, flexible management of the campaign and the optimization of costs.
What's more, this type of advertising is considered to be the least intrusive. The user of Gmail sees it as an expandable message at the top of the inbox tabs. After clicking it, it expands to the full message and its layout depends on your preferences. Compared to the classic newsletters, the GSP message/ad can appear on top of the list for a long time.
Our specialists prepare professional GSP campaign individually for each client. They set goals, recipients, prepare graphics, take care of the legibility of the communication as well as monitor the whole campaign and analyze statistics.
Addressing target groups
The whole secret of the well-executed e-mail campaigns depends mostly on two factors: the attractiveness (content and graphics) and the match to the target group. Just like in any other form of communication, if we tell someone about something they are not interested in, the chances of conversion are very small.
GSP, as a Google Ads tool, offers many parameters that allow properly target an ad. They include: keywords, defined domains (appearing in the recipient's mailbox), user interests, demography and geolocation, device, language and the job profile.
The correct localization of ads on foreign markets also has a huge impact on the proper targeting of the campaign. Both visually and linguistically, as well as taking into account the specificity of the regional target groups. Despite widespread globalization and international trends - cultural determinants are still of great importance.
So if you plan to enter new foreign markets, use the knowledge of professionals. Our extensive experience in serving companies from various industries and marketing analytics done by our specialists allow us to provide our clients with the best possible solutions.