Video marketing
"The details are not the details. They make the design". Charles Eames
One of the most important trends in the modern e-marketing are videos. They come in various forms – viral films, blogs, or more or less advanced animations. They are an easy and enjoyable form of communication with consumers.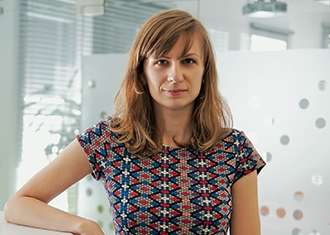 Katarzyna Augustyn-Szurek
Account Manager
Write to me
Why videos?
If you want to get new customers and become closer with existing ones, let us make the professional video for your brand. We know how to prepare scripts and produce advertising films, video blog series, multimedia presentations and various animations. We create professional video campaigns for companies from various fields that boost their popularity and brand recognition.
Advertising videos allow the brand to contact the fans on a completely new and dynamic level. Properly prepared materials become very popular and are shared by the users, providing them an additional promotion.
Stages of video production
The creation of an attractive video requires a proper preparation including the following steps:
preparation of the script,
preparation of the voice-over text,
selection of the right music,
selection of images or creation of drawings for animations,
creation of animations based on images and drawing, montage.
Examples of our video projects
Promotion of films and animations
The accurately prepared materials are very popular and shared by users. However, in order to increase their reach, it is worth taking care of their additional promotion.
The official YouTube channel is a modern form of communicating with the customers and a way to deliver engaging content. We will run it on your behalf! YouTube is a platform used by over a billion users who watch hundreds of millions of hours of videos a day. There are around 100 hours of video materials published there every minute.
That is why marketing activities on YouTube are incredibly effective and can bring surprisingly good results. When preparing complex campaigns, our agency uses tools such as Google Ads (previously Google AdWords) thanks to which when promoting the prepared video, we reach precisely defined recipients. It helps to successively increase brand recognition when someone watches other films on YouTube.
You can find more information here: Ads on YouTube.