Landing page
"Websites are the foundation of the online presence".
What is a landing page? What is its role in current marketing communication? Why so many companies use it?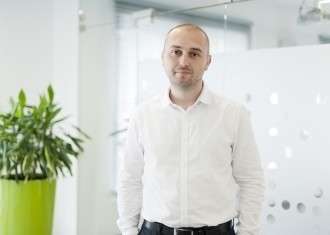 Paweł Korniak
Business Development Manager
Write to me
Why Landing Pages?
Landing pages' popularity derive from the qualities of the modern recipient / consumer. Thanks to new technologies and unlimited access to information, users become people who prefer comfort and enjoy communication facilities.
Due to information overload and communication clutter, it is difficult to catch users attention. Additionally, users themselves have troubles to focus on a specific topic. That is why we should help them as much as we can. One of the solutions is bespoke, visually attractive and accessible landing pages. They can be devoted to the particular services or event that is a subject of the promotional campaign. Thanks to the selection of specific information from the entire offer, we are able to focus consumers' attention on the most important aspects and encourage them to the specific activity.
Websites prepared by us are the result of combining the knowledge from various fields – graphic design, web development, usability (UX) and the knowledge of consumer behavior and needs.
Personalization of the website
The creation of the website does not always have to be associated with months of web development, tests and high costs. The company does need to always build the enormous website with many features.
Fortunately, the modern market offers many ideal solutions for such people.
One of the most popular platforms for creating websites is Wordpress. This engine provides huge creative possibilities - from simple one pages to complex content structures. What's more, there is a huge database of ready-made templates that reduce the time even further and make the preparation of the page much easier.
We operate in two ways. We design websites from scratch, creating individual graphics, modules and features. We also advise clients on the selection of the best template for them, and then we fully personalize it so that it becomes a professional brand or company's website.